For the sake of customers, customers anxious, to help customers solve the problem, the 4 axis horizontal machining center equipment and processing technology, is the guarantee of customer product quality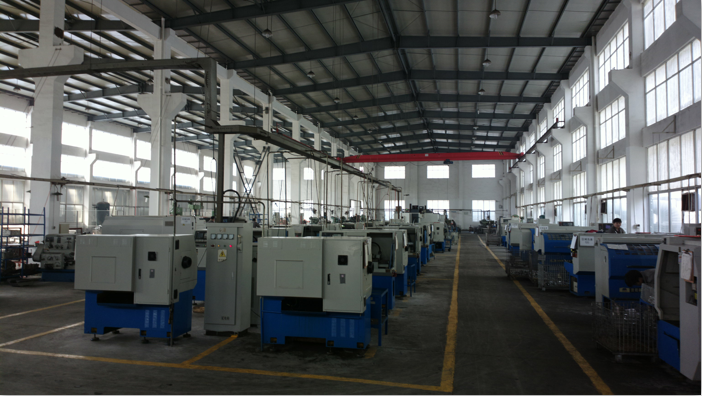 1: processing equipment, horizontal processing center photos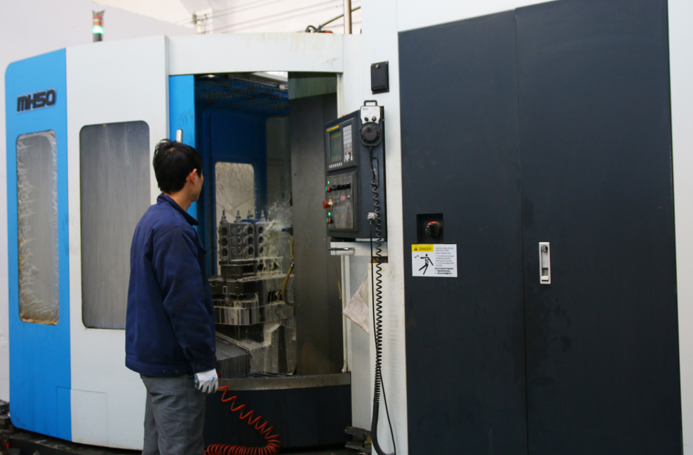 2: inspection equipment, three coordinate photos

3: forging connecting rod and stainless steel casting cylinder sample pictures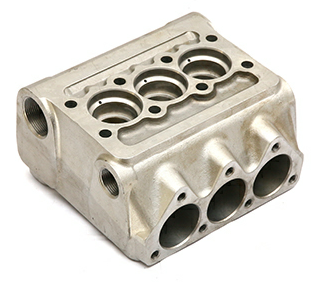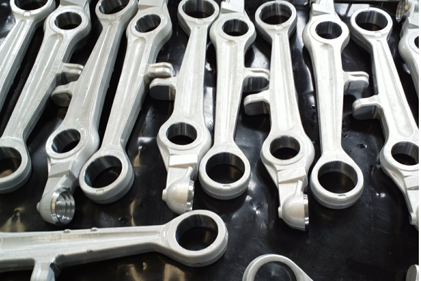 Customer PT America, casting forging rod and stainless steel cylinder products, because the product quantity is too little, put the mold fee is too large, the profit is very low, the risk is too big; many domestic factories are reluctant to offer their customers a single cooperation solution will not, our company after analysis, saw the market in line with the customer is the spirit of God, in advance to help customers advance the mold fee and other production funds, for the sake of customers, clients, customers are not in the case of investment, to help foreign clients to solve the problem.
The connecting rod forging products, because the product is long, easy to deformation, forging and machining size requirements are very high, on the mechanical properties of products and testing precision is also very high, Precision Roundness requirements 8 m, technical staff of our company through 30 days of work, to complete the customer's order.
The cylinder product blank is silicon sol casting process for stainless steel, the weight of the product and the thickness is too large, easy to produce pores and casting defects, precision machining of the blank, the machined surface is prone to small pores, high rejection rate, but also on the surface after machining of Matt sandblasted from casting to products; machining and surface treatment, especially high requirements, the company production base of R & D personnel, through repeated experiments and sample, the early development of investment losses of nearly 200 thousand yuan, finally solve the customer requirements of the machined surface without pores and other technical difficulties.
About customer requirements for products, high difficulty of casting micron machining roundness, our technical personnel in accordance with the requirements of work, in order to meet the requirement of strict in demands, machining precision of products to customers, the workshop spent nearly about 2000000 yuan to buy four axis horizontal machining center, which in the process and technology, customer satisfaction the drawing precision of production requirements; in the examination, the use of electric indexing head three coordinates, red probe size test precision, meet customer drawings inspection size requirements; customer can not solve their own problems at home, in our company's technical staff's efforts, to solve the problem of casting and machining of foreign customers the customer satisfied.
The United States PT customers through these two products, it is said, Nanjing international trade company to consider for the customer, honest work, can solve the development of wide range and variety of products shipped; to develop varieties, offer a kind of fast, fast speed, good quality, high efficiency, low price advantage. The future will be more on the development of new products, and gradually expand the order of imported products from our company !